Yosemite Top 10 Attractions
Must-See Attractions in Yosemite Valley
Must-See Places & Attractions in
Yosemite Valley
Yosemite Valley is carved deep into the gently sloping western flank of the western part of the Sierra Nevada and characterized by its 'U' shape. However, the Valley was 'V' shape until the Ice Age when geological forces started pushing the hills and mountains higher and higher, and the Merced River flowed more quickly and violently through the Yosemite Valley. The Ice ages caused major changes to the valleys and landforms, as glaciers of 2,000 feet thick flowed through the valley, these glaciers carved away the bottom of the valley from a 'V' to the broader 'U'-shape as seen today.
Yosemite Valley Visitor Center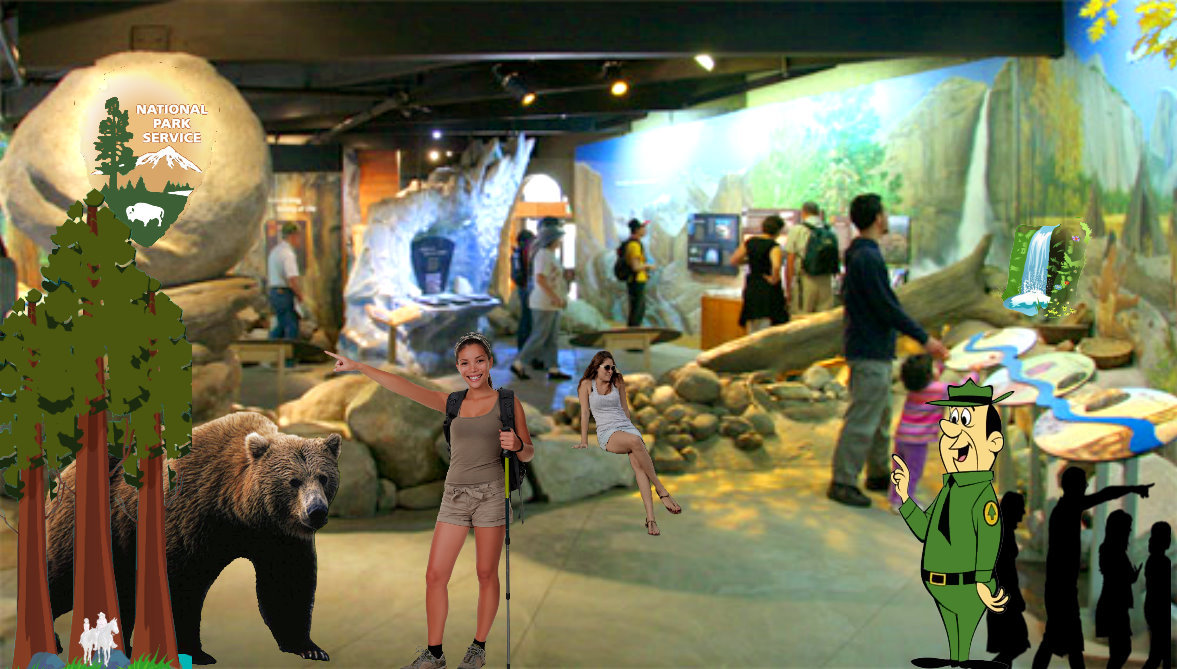 Yosemite Valley Visitor Center: The Yosemite Valley Visitor Center has an exhibit hall that features exhibits about the park's geology, history of Yosemite , wildlife, Native American and settlers.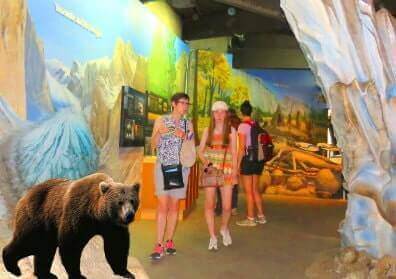 This Year-round facility offers travelers and visitors to Yosemite national Park useful information, guidance, maps and brochures, nature exhibits, a bookstore and an educational movie theater about Yosemite National Park history, geology, and biology.
Yosemite Valley visitor center is located at 9035 Village Dr, Yosemite Valley, CA 95389. The museum and visitor center are open daily from 9 am to 5 pm (winter and holiday schedules might differ, so ensure to call before you head there (209-372-0200). Yosemite Valley Visitor Center has an exhibit hall, where you can learn how Yosemite's spectacular landscape was formed, how people have interacted with it through the centuries, how wildlife adapts and survives and how the national park system continues to evolve. There is also a movie theater with a free 23-minute film providing a stunning overview of Yosemite history , geology and biology.
Yosemite Valley Wilderness Center (open May to October) offers wilderness permits, bear canisters, maps, and guidebooks. Information on pre-trip planning, minimum impact camping and the Yosemite Wilderness, is also available.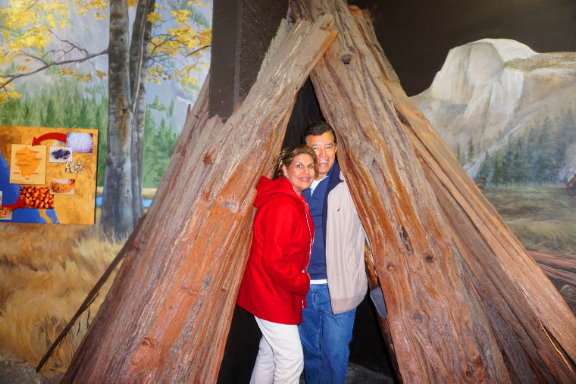 Yosemite Museum (all year): The Indian Cultural Exhibit and Village interprets the cultural history of Yosemite's native Miwok and Paiute people from 1850 to the present. Demonstrations of traditional skills are presented. The Gallery offers art exhibits periodically throughout the year.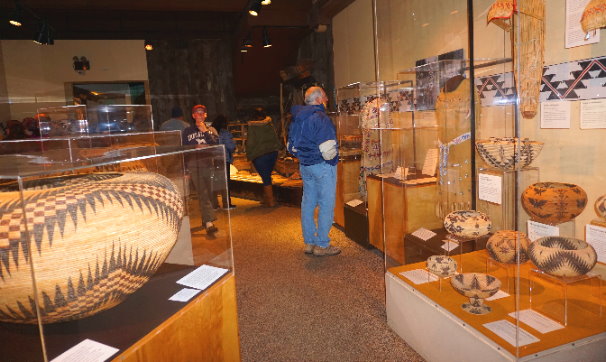 Nature Center at Happy Isles(May to September): Designed for nature-exploring families, this center offers natural history exhibits, and interactive displays. Nearby are short trails through the area's forest, river, and fen environments. Evidence of the huge 1996 rockfall from the Glacier Point cliff is visible above.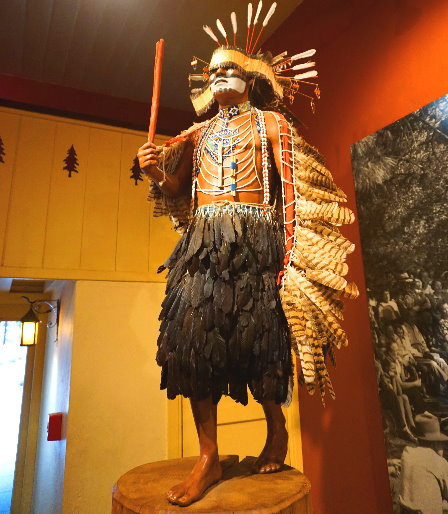 Yosemite Conservation Heritage Center, formerly Le Conte Memorial Lodge (late May to early September): Yosemite's first public visitor center, operated by the Sierra Club, features a children's corner, library, and a variety of environmental education and evening programs.
The Ansel Adams Gallery offers work of Ansel Adams, contemporary photographers, and other fine artists. In addition, a wide selection of handcrafts, books, gifts, and photography supplies is available. The Gallery, formerly known as Best's Studio, has been operating in the park since 1902.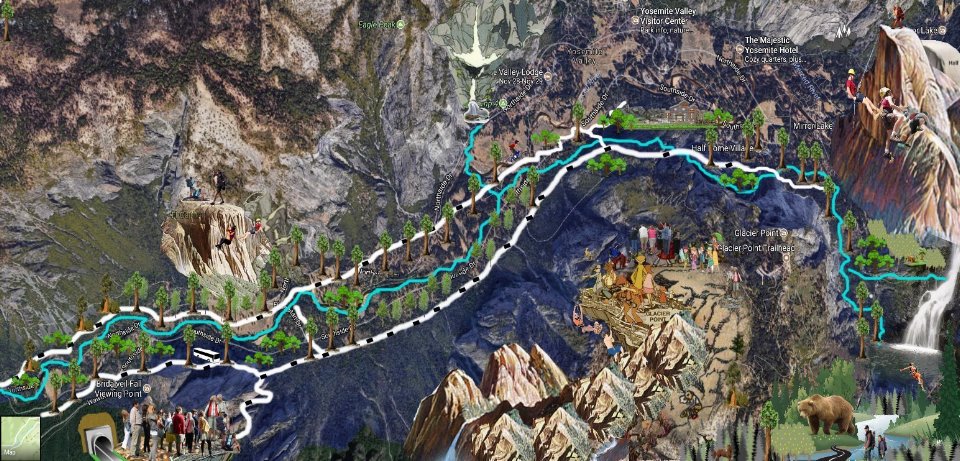 Glacier Point
Tuolumne Grove of Giant Sequoias
Day Hikes to Half-Dome
Yosemite 3 Groves of Giant Sequoias
San francisco Top Attractions
Visit Redwood National Park
Alcatraz Last-Minute Tickets
Must-See Attractions in Silicon Valley