Yosemite Private Tours LLC
Thanks for filling out our contact us form. We appreciate your interest in our Yosemite National Park Premier Private Tours & VIP Services.

We have received your message and would like to thank you for writing to us. If your inquiry is urgent, please use the telephone number listed on our website to talk to one of our staff members. Otherwise, we will reply by email as soon as possible.
Thank you for your interest in Yosemite Private Tours. We appreciate your interest in our business.
Kind Regards
Yosemite Private Tours L.L.C
web: www.yosemiteprivatetours.com
email: yosemiteprivatetours@gmail.com
Yosemite Premier Private Custom Tours Specialist
Click here to Live Chat: Click Here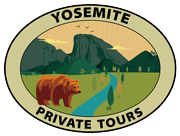 CONFIDENTIALITY NOTICE: This communication with its contents may contain confidential and/or legally privileged information. It is solely for the use of the intended recipient(s). Unauthorized interception, review, use or disclosure is prohibited and may violate applicable laws including the Electronic Communications Privacy Act. If you are not the intended recipient, please contact us and destroy all copies of the communication. Thank you for your cooperation.