Best Things to Do & Must-See Attractions in Silicon Valley, California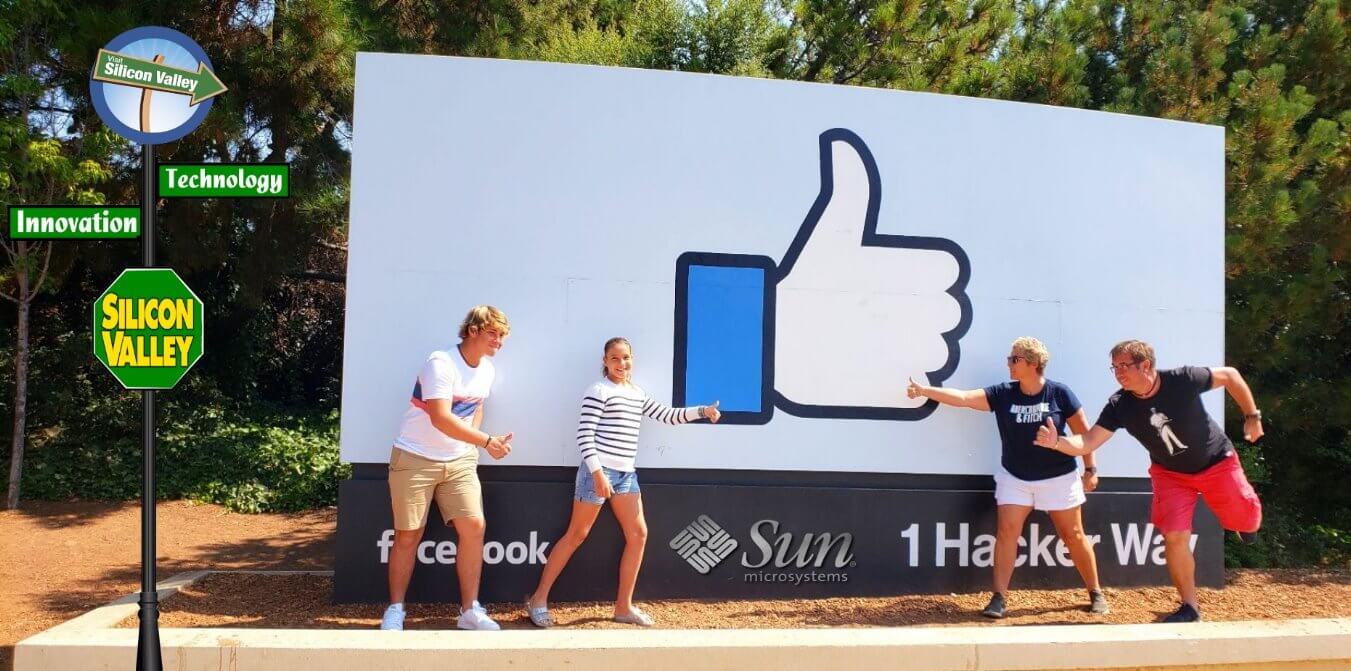 Silicon Valley is not only home to the world-famous tech companies, start-ups and venture capitalism but also know for best museums in California , fun outdoor and indoor activities, famous theme parks, and other attractions. Silicon Valley is also offering shoppers and fashion enthusiasts some of the top luxury shopping spots, outlets, and high-end boutiques. The valley is one of the best destinations for true foodies -there are lots of amazing places to find authentic local and internal cuisines throughout Silicon Valley.
Geography: Silicon Valley refers to the southern region of the San Francisco Bay Area, located between San Jose, in Santa Clara County and San Francisco. The region has expanded to include the southern half of the San Francisco Peninsula in San Mateo County, and southern portions of the East Bay in Alameda County as well. The communities, collectively known as Silicon Valley, are the home base for the heart and soul of computer technology. This is a large and extensive area and requires several days to see all these tech giants and famous sites. It is impossible to cover so many cities and counties in a day trip without guidance.
Here's our top picks for essential things to see and do in Silicon Valley
Silicon Valley Tourism: Whether you are technophile or a first-time curious visitor, this Silicon Valley is the perfect getaway for all ages – fun, informative and a must-see destination! Some of the best attractions and tech firms to see in Silicon Valley include, Google, Intel Museum, Facebook, Oracle, Stanford, Amazon, Tesla, Computer History Museum, NASA, Yahoo, eBay, Apple, PayPal, Palo Alto, Cupertino, Melo Park, Mountain View, San Jose, Santana Row shopping boutiques, restaurants and attractions.
I would recommend spending a full day in San Jose area. San Jose is home to world-class attraction including the world-famous Winchester Mystery House located nearby the elegant and upscale shopping district of Santana Row. Elegance and style shine at Santana Row village- come visit the Rodeo Drive of Silicon Valley! Santana Row offers visitors and shoppers the most luxurious shopping experience in a modern and European village style filled with tech stores, including Tesla, but also cutting-edge boutiques, and culinary delights.
San Jose downtown area is also home to famous tech companies including Adobe Headquarters, and top high-tech museum such as the Tech Museum of Innovation which is devoted to the exploration of science and technology, and the Children's Discovery Museum.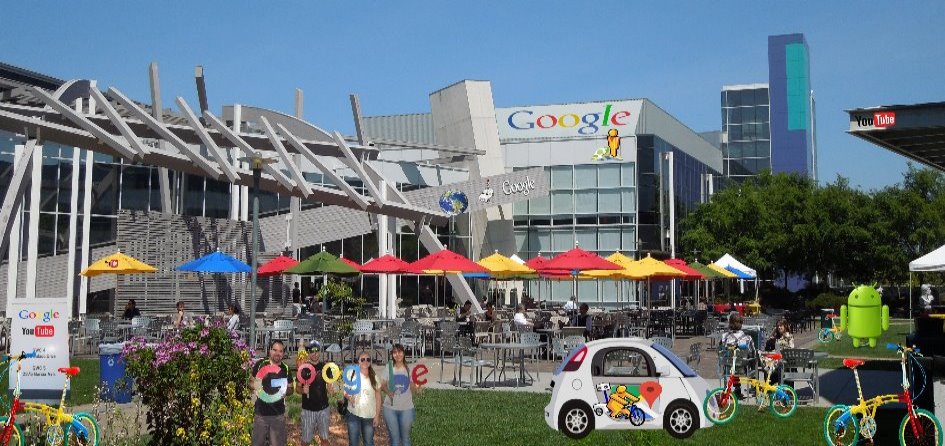 Googleplex in Mountain View: The Googleplex campus is the corporate headquarters complex of Google and its parent company Alphabet Inc. It is located at 1600 Amphitheatre Parkway in Mountain View, California, United States. The original complex, with 2 million square feet (190,000 square meters) of office space, is the company's second largest square footage assemblage of Google buildings, after Google's 111 Eighth Avenue building in New York City, which the company bought in 2010.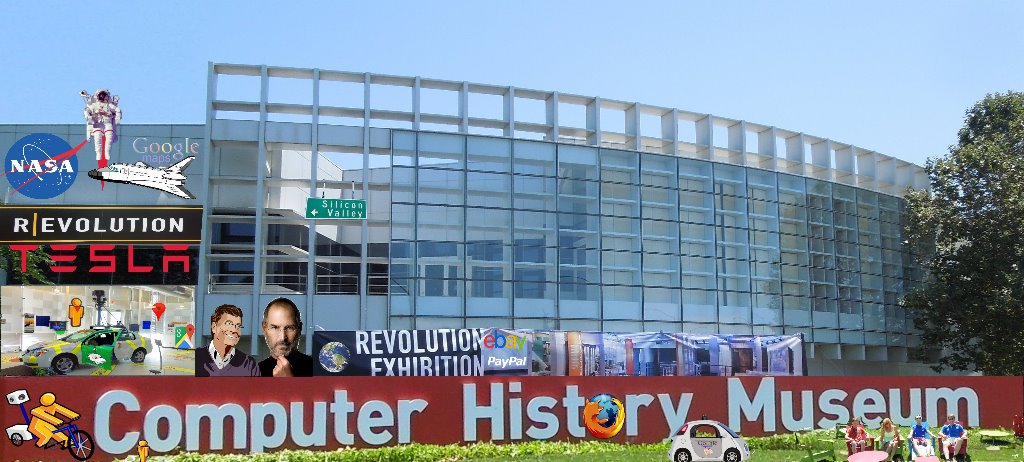 The Computer History Museum is a museum established in 1996 in Mountain View, California near google campus and adjacent to the NASA. The museum presents stories and artifacts of The Computer History Museum is a remarkable hub that showcases the history of computers and continues to chronicle new advances in technology.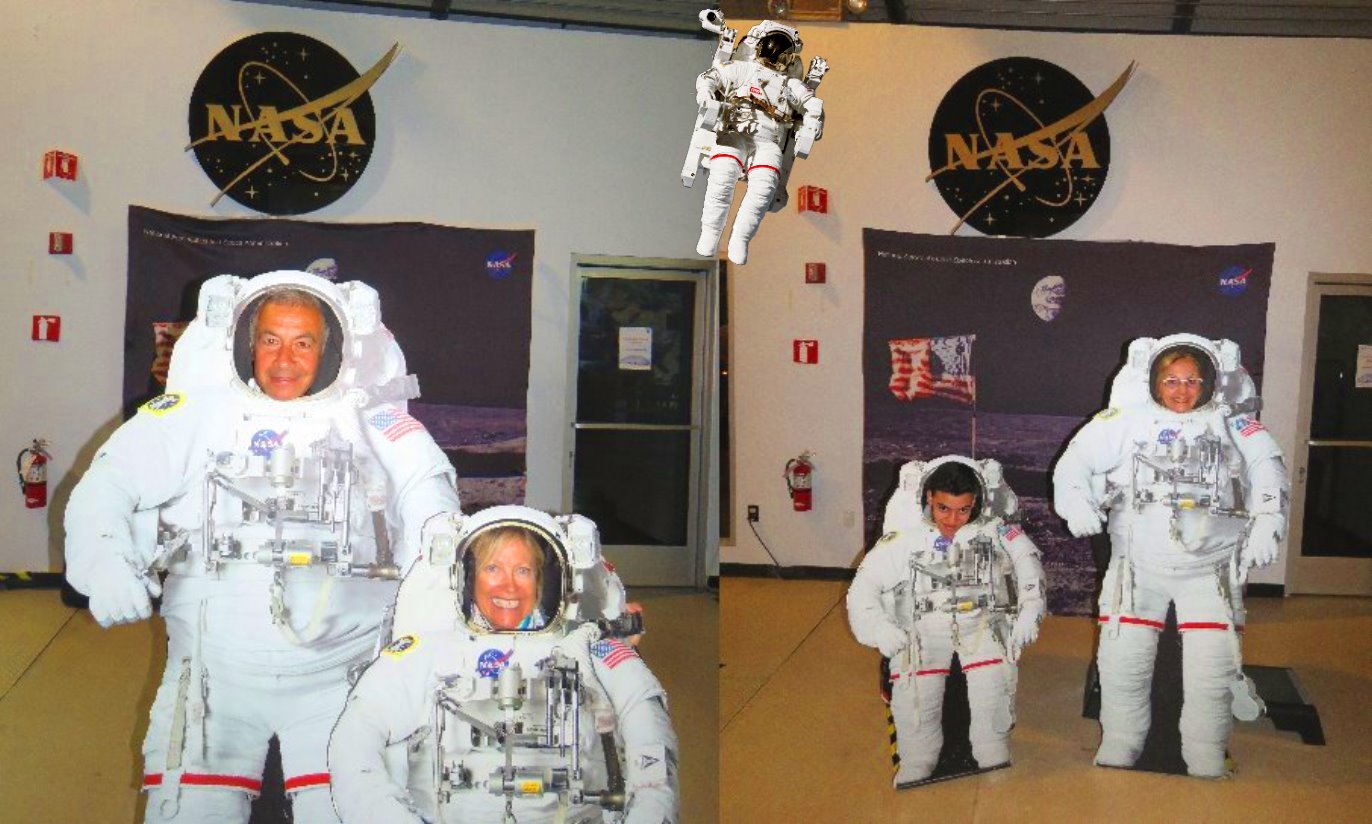 The NASA's Ames Research Center: The Ames Research Center (ARC), also known as NASA Ames, is a major NASA research center at Moffett Federal Airfield in California's Silicon Valley. Ames was founded to conduct wind-tunnel research on the aerodynamics of propeller-driven aircraft; however, its role has expanded to encompass spaceflight and information technology. Ames plays a role in many NASA missions. It provides leadership in astrobiology; small satellites; robotic lunar exploration; the search for habitable planets; supercomputing; intelligent/adaptive systems; advanced thermal protection; and airborne astronomy. Ames also develops tools for a safer, more efficient national airspace. The center's current director is Eugene Tu. The site is mission center for several key current missions (Kepler, the Stratospheric Observatory for Infrared Astronomy (SOFIA), Interface Region Imaging Spectrograph) and a major contributor to the "new exploration focus" as a participant in the Orion crew exploration vehicle.
"The NASA Gift Shop visitor center in Silicon Valley is open to the public and features souvenirs for all ages. Apparel, patches and pins are just a few of the out-of-this-world items you'll find! We are constantly getting in merchandise, all tax free, so come again to see what's new!"
Palo Alto and Stanford University: Stanford University is a private research university located in Stanford, California. Stanford is consistently ranked as among the most prestigious and top universities in the world by major education publications.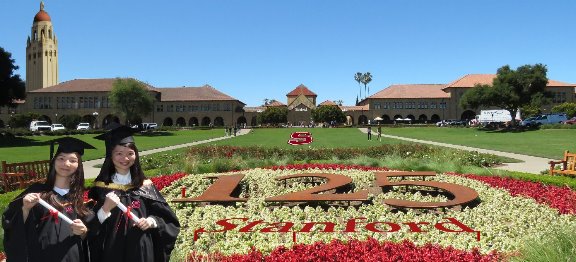 The university is organized around seven schools: three schools consisting of 40 academic departments at the undergraduate level as well as four professional schools that focus on graduate programs in law, medicine, education, and business. All schools are on the same campus. Students compete in 36 varsity sports, and the university is one of two private institutions in the Division I FBS Pac-12 Conference.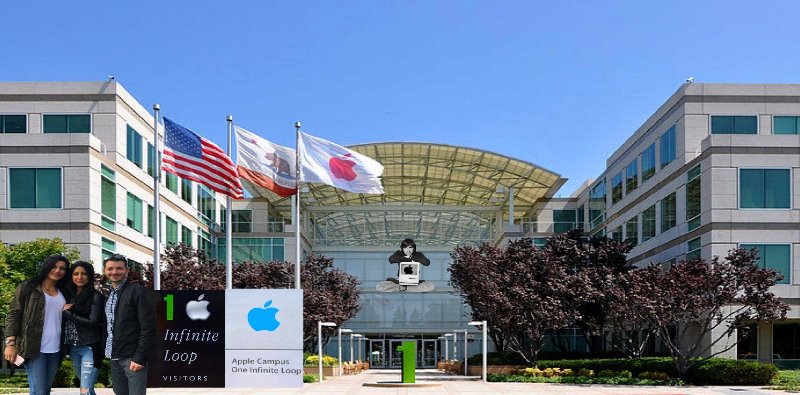 Stanford campus walking tour is recommended, it featurs a wealth of architectural features, the Stanford campus offers tours, sporting events, shopping, dining, and art exhibits at Stanford University. The Campus Walking Tour departs from the Stanford Visitor Center. Duration-70 minutes. Cost-Free. Schedule-7 days a week. 11:00am & 3:15pm.
Stanford campus is adjacent to the city of Palo Alto, another place to explore and visit. I recommend walking along the University Avenue that runs through downtown of Palo Alto and has casual and upscale restaurants and tech stores. It's well-known chain stores and independent boutiques.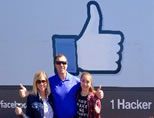 Facebook, Inc., in Menlo Park: Facebook, Inc., is an American technology conglomerate based in Menlo Park, California. It was founded by Mark Zuckerberg, along with his fellow roommates and students at Harvard College. Facebook is one of the world's most valuable companies. It is considered one of the Big Five companies in the U.S. information technology industry, along with Google, Apple, Microsoft, and Amazon. Facebook offers other products and services beyond its social networking platform, including Facebook Messenger, WhatsApp. Instagram, Facebook Watch, and Facebook Portal.
Menlo Park is home to the corporate headquarters of Facebook and is where Google and Round Table Pizza were founded. Menlo Park is a city located at the eastern edge of San Mateo County within the San Francisco Bay Area of California in the United States. It is bordered by San Francisco Bay on the north and east; East Palo Alto, Palo Alto, and Stanford to the south; and Atherton, North Fair Oaks, and Redwood City to the west.
Palo Alto and Stanford University: Stanford University is a private research university located in Stanford, California. Stanford is consistently ranked as among the most prestigious and top universities in the world by major education publications.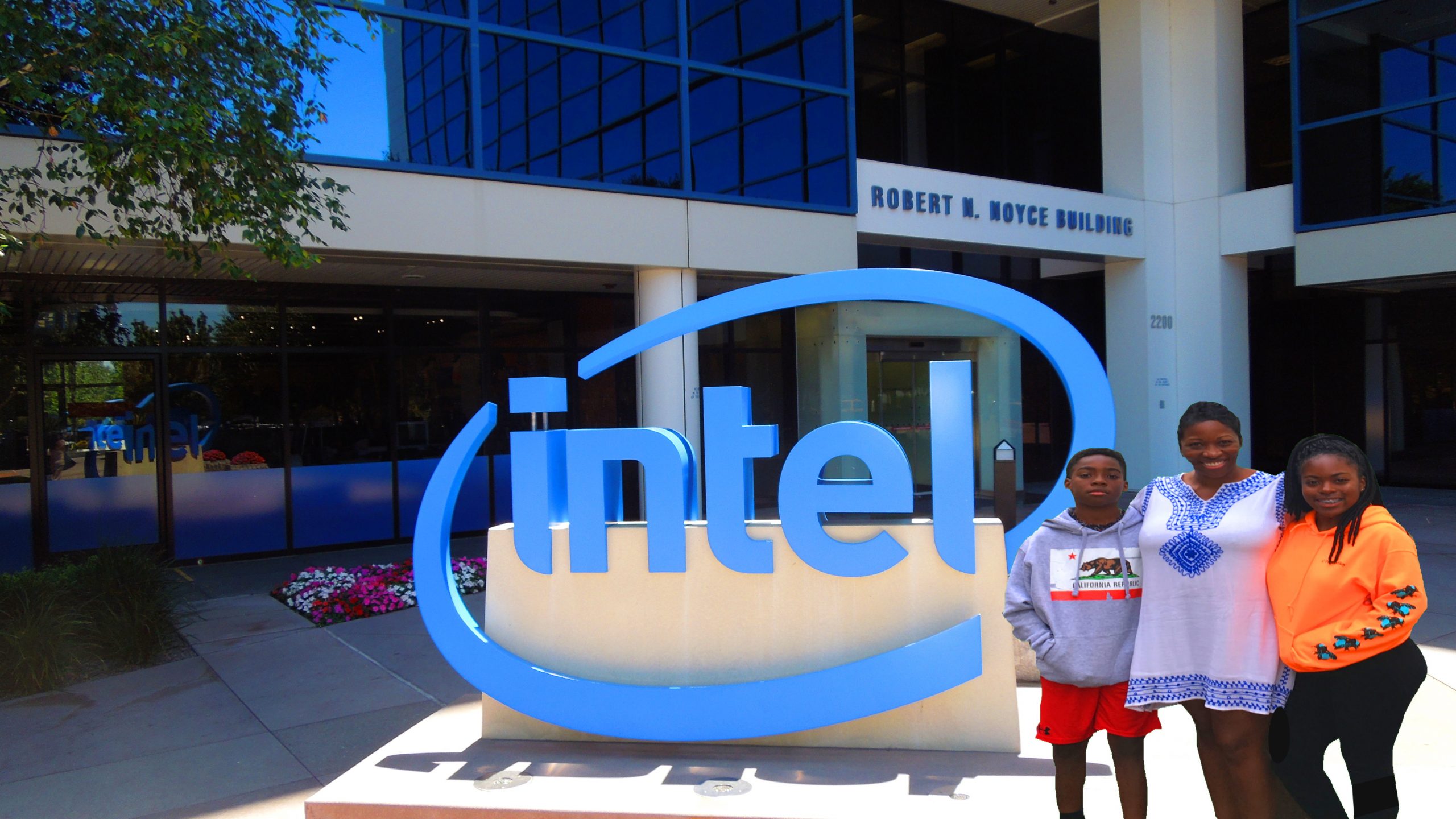 Intel Museum : Visit intel Museum and learn how 'silicon' is used to make all these modern devices, including our computers and cellphones. The word 'silicon, originally referred to the large number of silicon chip innovators and manufacturers in the region, but the area is now the home to many of the world's largest high-tech corporations, high-tech companies and thousands of startup high-tech companies. Join us now and let us show you around, you will be in good hands.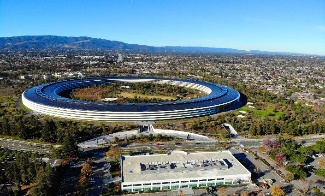 Apple Park Visitor Center in Cupertino: The Visitor Center is a uniquely designed architectural extension of the new campus (Apple Spaceship).Opens to the public , Apple Park Visitor Center is definitely the trendiest and fanciest place recently in Silicon Valley.
The main building's scale and circular ground scraper design, by Norman Foster and have earned the structure a media nickname "the spaceship". It houses more than 12,000 employees in one central four-story circular building of approximately 2,800,000 square feet (260,000 square meters). Apple co-founder Steve Jobs wanted the campus to look less like an office park and more like a nature refuge. Eighty percent of the site consists of green space planted with drought-resistant trees and plants indigenous to the Cupertino area, and the center courtyard of the main building features an artificial pond. The architecture is appealing and very modern. The original headquarter at 1 Infinite Loop, still there but it's less accessible to the public.