Yosemite Top 10 Attractions
Must-See Attractions in Yosemite Valley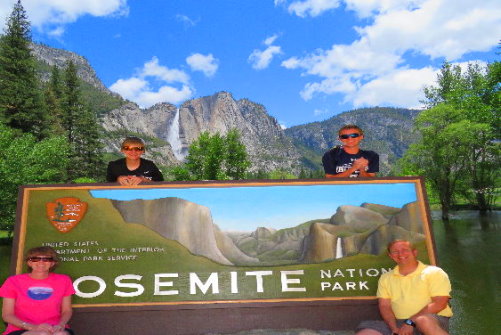 Yosemite Valley is a glacial valley in the heart of Yosemite National Park , in the western slope of the Sierra Nevada mountains of California. Yosemite Valley is about 7.5 miles (12 km) long and approximately 3000–3500 feet deep, surrounded by giant and massive cliffs high granite summits such as Half Dome and El Capitan. The famous Merced River flows west through the Yosemite Valley fed by multitude of streams and waterfalls that flow into the valley floor, including Bridalveil fall , ribbon fall (seasonal) Yosemite Falls (is the highest waterfall in North America and is a big attraction especially in the spring), Tenaya and Illilouette and Vernal Falls.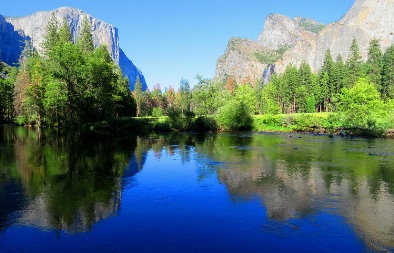 The valley is the main attraction for visitors and is recommended for travelers who have limited time. The top attractions and things to see or do in the Valley floor include but not limited to places like Yosemite Valley falls , Bridalveil fall, overlooks including Tunnel View, trails such as Yosemite falls hike and sightseeing of natural wonders like the Merced River vista points and massive granite domes like Half-Dome, Cathedral Rocks and El Capitan.
I also recommend visiting the Yosemite Valley Visitor Center and museum, the Indian Village of the Ahwahnee, Ansel Adams Gallery and Curry Village.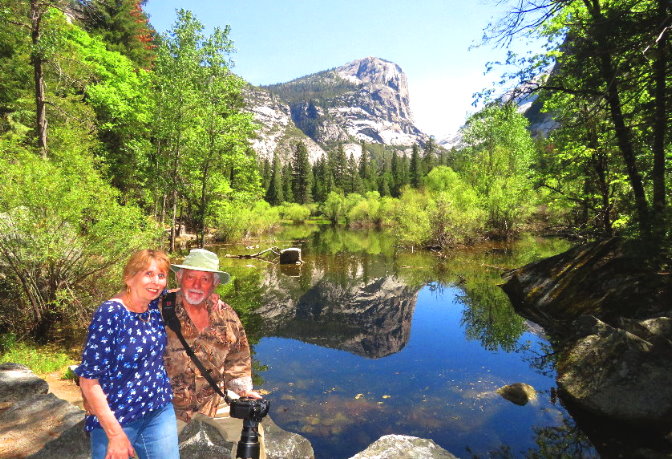 If you can spare an extra hour, take a short hike to Mirror Lake, it's a must-see for its beautiful reflections of Half Dome but it's seasonal(spring and early summer)
There is so much to see in Yosemite Valley, the longer you stay the better.
Bon Voyage!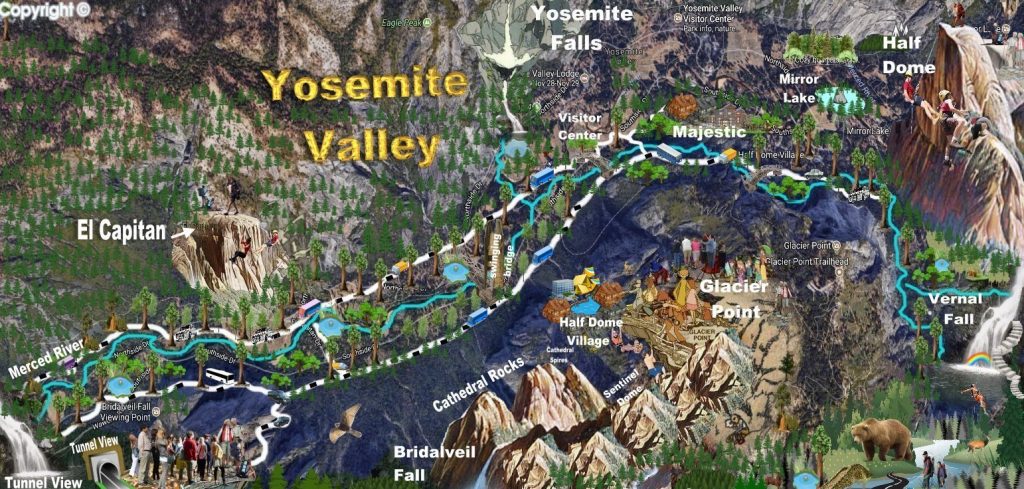 Yosemite Valley Visitor Center
Glacier Point
Tuolumne Grove of Giant Sequoias
Day Hikes to Half-Dome
Yosemite 3 Groves of Giant Sequoias
San francisco Top Attractions
Visit Redwood National Park
Alcatraz Last-Minute Tickets
Must-See Attractions in Silicon Valley