Yosemite Top 10 Attractions
Must-See Attractions in Yosemite Valley
Yosemite Valley Visitor Center
Glacier Point
Tuolumne Grove of Giant Sequoias Day Hike
Yosemite National Park is home to three groves of sequoias , they are impressive ancient giant sequoias you got to see them to believe how massive they are. The most easily accessible of these (spring through fall) is the Mariposa Grove near the park's South Entrance, off of the Wawona Road (Highway 41). Two smaller—and less visited—groves are the Tuolumne and Merced Groves near Crane Flat. Tuolumne is my favorite and more accessible than the other groves.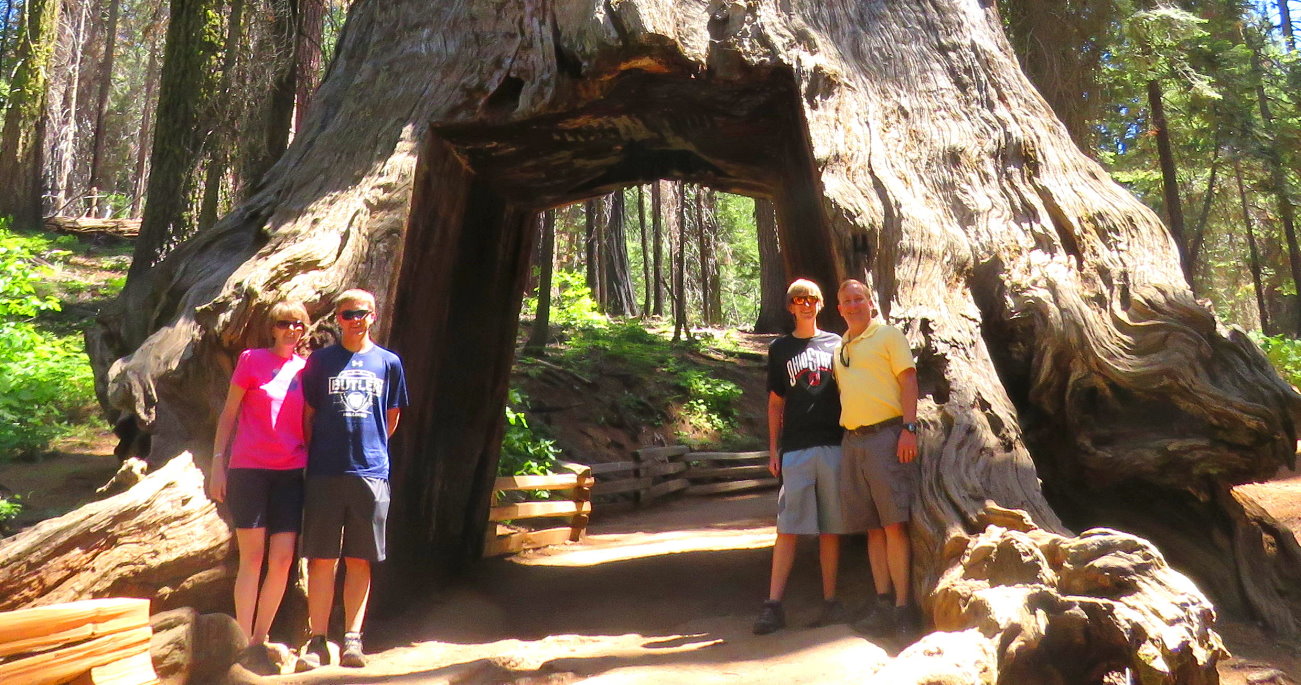 The Tuolumne Grove of Giant Sequoias: Tuolumne Grove is a sequoia grove located near Crane Flat in Yosemite National Park, it's about 16 miles (26 km) west of Yosemite Village on Tioga Pass Road. The grove contains many conifers, including a few Sequoiadendron giganteum as well as fir trees, cypress, cedar, dogwoods, and oak trees. While smaller than the Mariposa Grove; the Tuolumne Grove is less visited and provides a more secluded experience. However, when the other groves are closed, this can be very crowded, so go early!
Hiking to the Tuolumne Grove: Looking for a nice, tranquil, easy hike to see some mind-blowing trees? The entire hike to this grove is downhill but harder on the way up, still doable even for beginners. It takes about 75 to 120 minutes complete this 2.5 miles (4 km) round trip. The grove features a Dead Tunnel Tree which can be walked through, a fallen sequoia and other many giant and old sequoias still standing in the grove.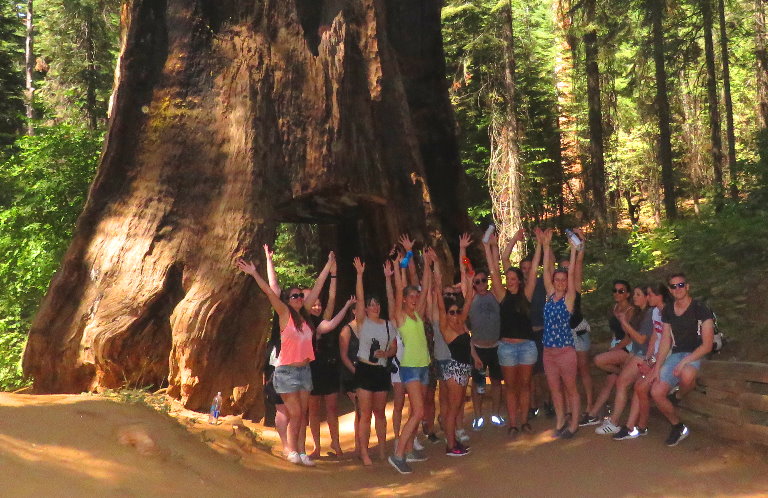 Tuolumne Grove Hiking Trail and Map Information:
Distance: 2.5 miles (4 km) round trip
Elevation: 6,200ft – 500-foot (152-m) elevation gain on the return trip
Difficulty: Easy to moderate
Time: 1-2 hours
Begin at: Tuolumne Grove parking lot at Crane Flat on Tioga Road.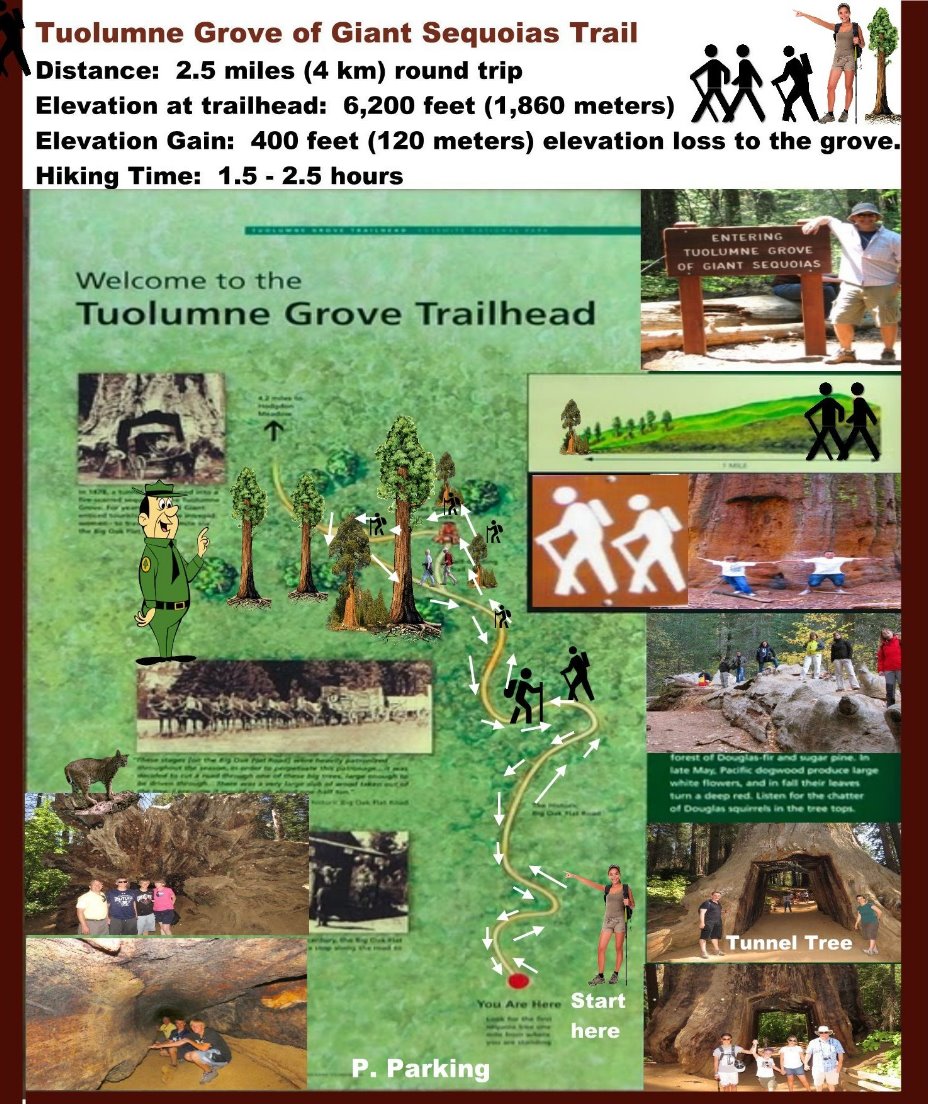 Day Hikes to Half-Dome
Yosemite 3 Groves of Giant Sequoias
San francisco Top Attractions
Visit Redwood National Park
Alcatraz Last-Minute Tickets
Must-See Attractions in Silicon Valley