VIP AIRPORT SHUTTLE SERVICE SERVING YOSEMITE AREA, FRESNO, MARIPOSA, MAMMOTH LAKES, LAKE TAHOE, OAKLAND, SAN JOSE AND SAN FRANCISCO INTERNATIONAL AIRPORT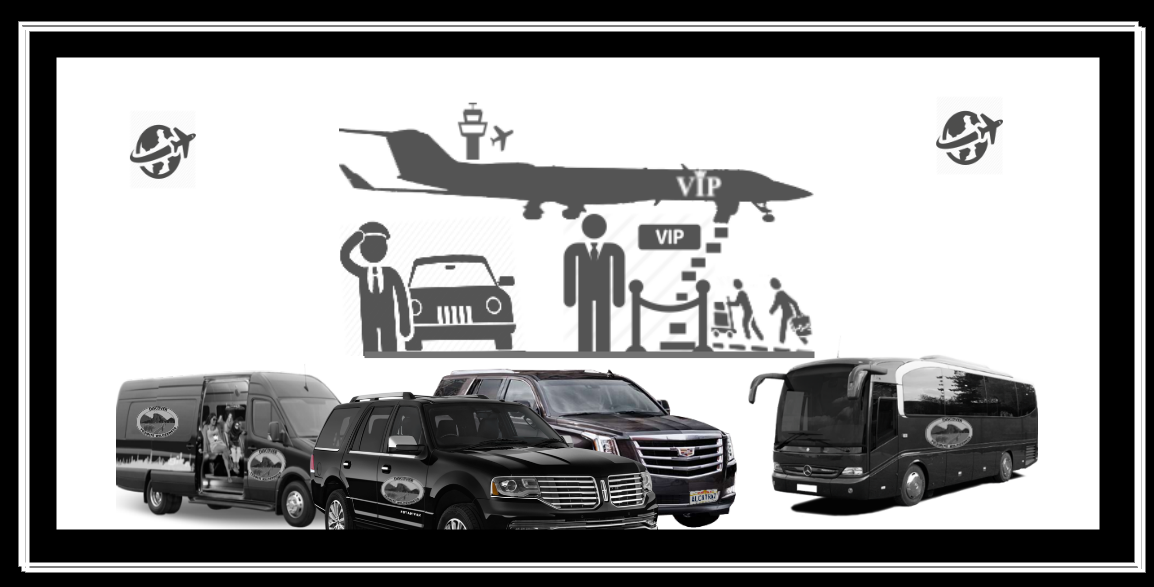 Whether you're booking a business trip, an intimate getaway, or a family vacation, our well-appointed fleet of luxury touring vehicles has something for all travelers and groups-the ideal choice for leisure and corporate transportation. Choose between top of the line SUVs, sedans, limousines, 15 passenger vans, and luxury motor coaches.
We offer our clients, who purchase tours and travel services through us, daily ground transportation in luxury vehicles from Yosemite, Mammoth Lakes, Lake Tahoe, Reno, Sacramento, Oakland, San Jose and San Francisco International Airports to the City by The Bay, or vice versa. We also offer meet and greet and private custom tours in San Francisco Bay Area in 10 languages.
We understand how busy business and corporate travelers can be, so we have tailored a service to cater to this specific type of traveler. We offer convention and meeting services including setting up local ground transportation and tours for attendees. We have developed a customized online travel portal to handle all of your business travel needs.
As a Yosemite and San Francisco sightseeing tour operator and destination management agency, Alcatraz Tours Inc. provides corporate, convention and leisure travel and tour services. Please feel free to send us a request via our Travel Request Form or contact us for more details.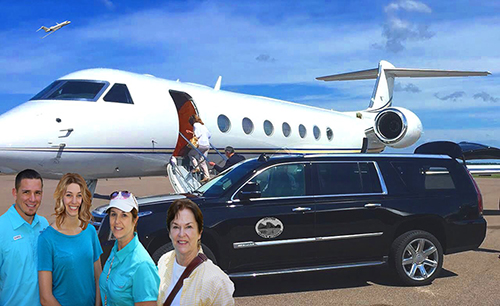 We offer international clientele complete corporate and business travel planning services that include convention packages and tours. Our staff is well-equipped with the experience and knowledge to assist you with your corporate and convention needs and exceed your expectations. Each package is designed to accommodate each unique client and we will assist with everything including working with your budget, travel dates and times, and itinerary. When it comes to planning business conventions or tours, we will make your experience smooth and seamless.
Our event management staff is capable of facilitating all events as requested by our clients. A dependable team of professionals orchestrates all event arrangements, including finding a venue, choosing menus for the catering portion, renting the necessary equipment and staffing (if necessary). Alcatraz Tours Inc. is indeed involved in every step of the way to ensure that your special event or convention is a success.
All our tour packages include access to all the most popular sights, reservations at the most celebrated restaurants, ground transportation, and the best accommodations based on your preferences. A Tour Director and Tour Guide will be assigned to each client and they will be on hand to assist from the moment you are picked up from the airport to when you depart to go home.
We are confident that we will exceed your expectations with our airport services, private tours and travel services. We respond promptly to every tour and travel request with a competitive quote estimated based on your desired budget and itinerary. Please be sure to include the number participants in your party, your preferred travel dates and your desired budget.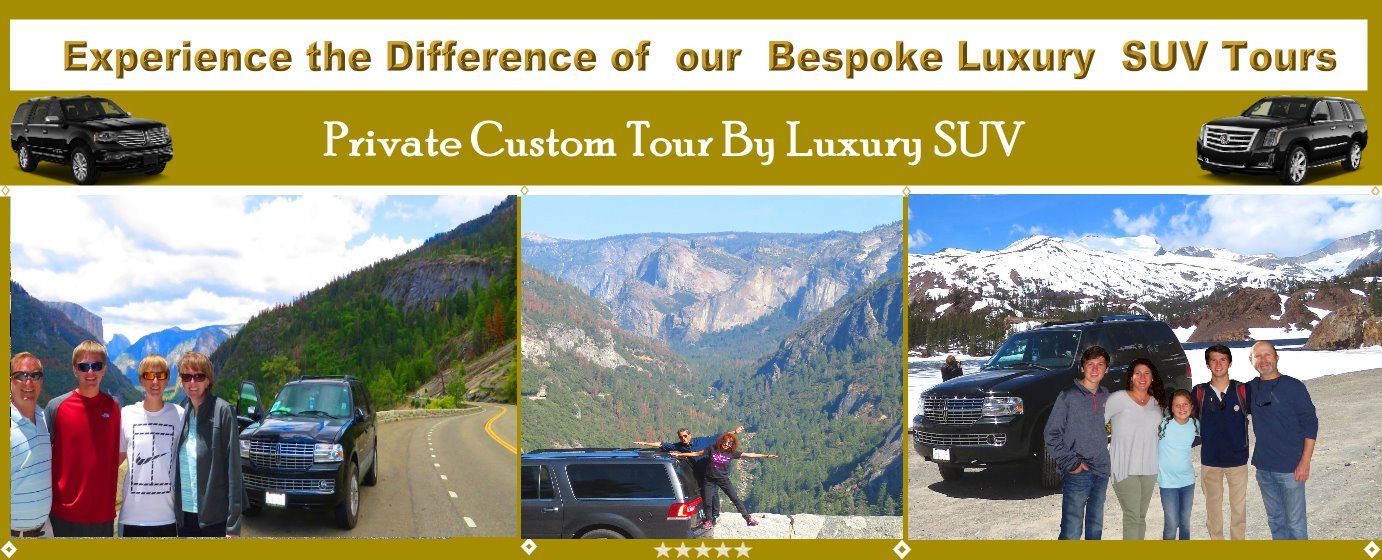 Other services include (but not limited to) the following:
- Reserving first class hotels
- Setting up transportation (A variety of options are available including luxury limousines, motor coaches, ferries, and car rentals)
- Dining reservations
- Guided tours, offered in more than 10 languages
- Escorted/Custom/Private tours
- Meeting centers
- Catering
- Exclusive Tours
- Interpreters
- Corporate Conventions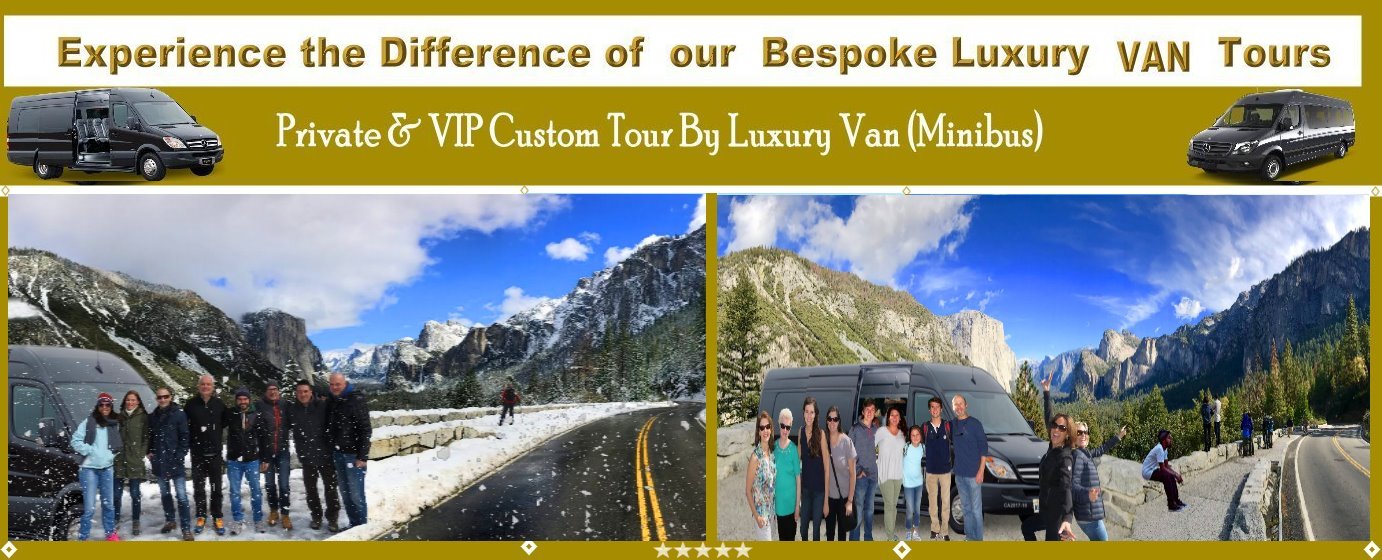 At Yosemite Private Tours, we treat your travel dreams as if they were our own. We are an award-winning tour company with a passion for service, and we have built our business on the principles of transparency, safety, reliability, accountability and professionalism.
Our expert tour guides are fluent in English, French, Spanish, German, Portuguese, Italian, Korean, Chinese, Japanese, Arabic, Hebrew, and Russian.
Our Unique Values: We are unconditionally committed to excellence in everything we do, because our goal is to meet and exceed your expectations. We are a 100% local certified tour operator - not just another website from overseas! Help is always available 24/7. If at any time you are having a problem or concern with your reservation, you can contact us by phone, email or live chat. This 24/7 service is supported by our committed and reliable staff who will quickly find a solution for you.
Thanks to our highly trained, knowledgeable team and expert tour guides, we have gained thousands of positive reviews on TripAdvisor, Yelp, Google, Facebook and the Better Business Bureau. Guests praise us for our expertise, professionalism, commitment to safety, and passion for service.
Our certified tour guides speak over 12 languages combined. We are the first tour company ever to start offering private custom tours to Yosemite National Park. Our reputation speaks for itself - you will not be disappointed with our private custom services.
We offer worry-free vacation packages and 100% satisfaction is guaranteed. Leave the planning to us, and you will be in very good hands.
Top-Notch Travel Services and Luxury Travel Experiences for High-End Clients

We offer discreet and fully customizable luxury travel experiences for discerning adventure travelers. Our high-end vehicles, VIP specialized tour leaders and attention to detail make every guest feel like a VIP and have won over high profile fans from entertainers to heads of state. Clients with unique privacy and security needs appreciate our commitment to safety and bespoke trip planning, allowing for collaborative strategizing with a security detail when needed.
Yosemite Private Tours and its sister companies are fully licensed and insured by the State of California, and we meet all requirements of the Public Utilities Commission guidelines and regulations. Our vehicles are well maintained and inspected regularly for safety by the California Highway Patrol and Department of Transportation. Daily cleaning and preventive maintenance ensure that our guests travel in comfort and safety at all times.
Customer service is always at the top of our list, and to us, that goes far beyond opening doors and handling luggage. Our drivers are courteous, professional, and highly trained. Chauffeurs must pass a background check and random drug and alcohol screening to ensure continuous guest safety.