Best 1-Day Yosemite National Park Private Tour from San Francisco
Trip Highlights
Experience as much as possible in a 1-day custom tour to Yosemite
Fully guided private tour in a luxury 4x4 SUV
100% customizable and personalized private tours
Highly rated expert tour guides who are more than just drivers
Enjoy Yosemite where group and bus tours cannot go
Drive through Altamont Pass wind farm, Central Valley and Sierra Nevada
See lakes, hidden wonders, and old gold mining towns
Explore Yosemite Valley wonders & enjoy an optional hike to the giant sequoias
Admire the unique geology of Cathedral Rocks, Half Dome & El Capitan
Hike through picturesque meadows along the Merced River and much more
Tour Description:
Yosemite National Park is the crown jewel of California and one of the top 10 must-see National Parks in the world. The 750,000 acres of soaring cliffs, cascading waterfalls, and lush meadows make Yosemite one of the world's natural wonders – a park larger than the states of Rhode Island and Delaware combined. Yosemite National Park is a very popular destination for vacation where geologists, biologists, nature lovers, photographers, hikers, rock climbers and travelers from all over the world meet.
Yosemite is about four hours' drive from San Francisco each way, and doing this in a group bus tours can be very inconvenient. It takes much longer, leaving almost no time to enjoy this sprawling national park. By choosing a private tour by luxury 4x4 SUV, with an expert tour guide driver, you are assured of a quality experience. This is the best way to make the most out of your day trip to Yosemite and see as much as possible in one day.
Our professional and passionate tour guides know the hidden natural wonder in the Yosemite National Park and Sierra Nevada wilderness. You will enjoy amazing stops to marvel at stunning natural wonders and take short hikes to see wonderful sights off-the-beaten path including cascading waterfalls and ancient sequoias.
Catering for nature lovers and photographers alike, we know when and where to drive to get the best light and angle for those memorable photographs. For families, with or without kids, we personalize our tours based on your travel needs and special requests. You will never feel rushed and can take the time to step out of the vehicle whenever you want to enjoy stunning views along the way.
Book your private tour to the Yosemite National Park now and experience the unsurpassed beauty of the picturesque Yosemite meadows, vistas, hanging valleys, massive granite walls and domes such as Half Dome, El Capitan, Cathedral Rocks, the Three Brothers, Royal Arches, Cathedral Spires and Sentinel Rock. The Yosemite Valley floor is as spectacular a place as you can imagine, and home to a concentration of natural wonders, including rivers, lakes, high granite walls, waterfalls, and dreamy meadows. Yosemite's natural wonders and geology are a masterpiece of Mother Nature's art that should be on top of your bucket-list.
Tour Prices
By Luxury 4x4 SUV
This SUV tour is totally private and the price is per person.
| | |
| --- | --- |
| Tour Prices Price per person | Totally Private Price per person |
| 1 Guest | $1,198.00 |
| 2 Guests | $599.00 |
| 3 Guests | $399.00 |
| 4 Guests | $299.00 |
| 5 Guests | $249.00 |
| 6 Guests | $215.00 |
| 7 Guests | $185.00 |
---
By Luxury Van
| | |
| --- | --- |
| Tour Prices: | The tour price is per group & not per person |
| 1 - 5 Guests | $1,859.00 |
| 6 - 7 Guests | $2,029.00 |
| 8 - 10 Guests | $2,289.00 |
| 11 - 12 Guests | $2,369.00 |
| 13 - 14 Guests | $2,559.00 |

Yosemite 1-Day private tour by Van is not available for public or individual reservations.
Included:
All applicable taxes, 12-hour private guided tour by SUV or van with a personal tour guide, door-to-door complimentary pick-up and drop-off in downtown San Francisco, East Bay, and Central Valley or in Yosemite, and Park entrance fees (up to $150.00) are also included.
Excluded:
Overtime, meals and driver's gratuity (customary tips are 15% average), and optional activities or features fees.
**Note** :
-
As a safety consideration, and due to the long day trip, the hike to the grove of sequoias is optional which allows for more time to enjoy the Yosemite Valley. The one day trip requires about 4 to 5 hours driving each way from San Francisco to the Sierra Nevada Mountains. We therefore highly recommend the 2-day overnight trip as the one day trip leaves you very little time to enjoy this massive national park.
-When the tour starts and end in Central Valley or Yosemite, the pickup is at 10 am and the drop off is at 4 pm
Notes:
-By the end of summer (early July) until next spring, all Yosemite falls and other waterfalls in the Yosemite Valley are only a trickle or have completely dried up because these are "seasonal falls".
-The hike to the sequoias is not included on our one-day tour as it takes about 10 hours to drive from San Francisco to Yosemite and vice versa, which leaves you only two hours to sightsee in the Yosemite Valley.
We don't recommend the one-day tour unless you have limited time, because we don't want you to spend all day in a vehicle. You may also add overtime to see the sequoias on this day tour, or choose our overnight custom adventures to see hidden waterfalls and giant sequoias not included on the 1-day tour.
Tour Itinerary
7:00 AM Pick-up time:
Complimentary pick-up and drop-off at your hotel in downtown San Francisco, Fisherman's Wharf or anywhere along the way to Yosemite, including the East Bay Area, Central Valley (along highway 120) and Groveland or within Yosemite National Park. After the pick-up, your tour guide will drive you through Oakland-Bay Bridge or San Mateo Bridge and through Central Valley. If you have a flight to catch at the SFO international airport or in Oakland, we will drop you off at the required airport after the tour, for no extra charge. If you don't bring your luggage on the tour, and wish to drive back to your hotel before heading to the Airport, additional fees will apply accordingly.
Drive to Yosemite through Central Valley:
Our Yosemite adventure will take you from San Francisco to Central Valley, passing through the Altamont Pass wind farm, the largest wind farm in the US. Picture the Altamont Pass windmills nestled in the Diablo Mountain Ranges which contrast with the agricultural fields and farms of Central Valley; known as 'The Fruit Basket of the world'.
A break in Central Valley:
Marvel at the grasslands, ranchlands and farms as you drive through the 'Great Valley', the largest agricultural valley in the US. Central Valley is almost the size of the State of Florida. Your tour guide will schedule a break at a local farmers' market located in Oakdale, Merced or in Mariposa. You may also enjoy a breakfast at one of the local restaurants in a small gold mining town along the way to Yosemite.
Sierra Nevada Foothills and High Country:
The Yosemite adventure continues heading east towards the Yosemite Valley. Your tour guide will drive you through the Gold Country where to some historical landmarks like Mariposa, Groveland or the historic Chinese Camp, an old gold mining town which was once inhabited by thousands of gold seekers, mostly Chinese immigrants. Your tour guide will also offer you a photo stop on highway 120 or 140 to capture sights like Mariposa or Groveland, considered as the gate to Yosemite and Sierra Nevada wilderness. After 45 minutes' drive from the western entrance of the Yosemite National Park, you will arrive at a breathtaking vista overlooking rivers, waterfalls, canyons and hanging cliffs. From this vantage point, you will capture the unsurpassed beauty of the Yosemite Valley, Bridalveil Falls and Merced River. Picture the giant granitic rock called 'Elephant Rock' and some hidden waterfalls (seasonal). These dramatic views are spectacular and you can enjoy it in the luxury of your private trip.
Marvel at the Yosemite Valley natural wonders:
You are now in the heart of the Yosemite Valley; your tour guide will now take you on a 15 min hiking trail to admire some of the numerous Yosemite waterfalls in the valley floor. This is an easy walk and strongly recommended. You will also enjoy a stop at the Tunnel View lookout point where you will be rewarded with fantastic and panoramic views of the Valley.
You may enjoy your meal as an outdoor picnic lunch overlooking spectacular sights and waterfalls, or at the Yosemite lodge and restaurant located at the Yosemite waterfalls. Alternatively, you can consider the Ahwahnee Hotel and restaurant, if you are looking for an elegant place and a sophisticated atmosphere. The Ahwahnee Hotel is a landmark dating from 1927.
As we head west after your meal break, other stops are scheduled along the way. This will include one stop at the foot of El Capitan; a massive granite monolith of 3,000 feet (900 m) where you could see some courageous rock climbers who come from all over the world to challenge the vertical walls of this massive monolith. Many rock climbers climb up Half Dome as well, the symbol of the Yosemite Valley.
Optional hike to marvel at the giant Sequoias:
Depending on time, traffic and weather conditions, your tour guide may offer you an optional side trip to hike to a grove of giant sequoias. Please note that the hike requires at least 90 minutes and can be challenging. For safety considerations and due the long day trip, the hike to the sequoias is optional to allow you more enjoyment in the Yosemite Valley. Note that this one day trip requires about 5 hours drive each way from San Francisco. To optimize your experience, we therefore highly recommend the 2-day overnight trip.
Back to San Francisco
:You may expect to get back to your hotel in San Francisco around 19:00 (depending on weather and traffic conditions).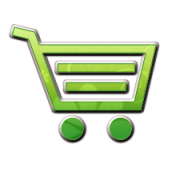 BOOK THIS TOUR