Best Private Custom Tours to the Yosemite National Park
"The Highest Standard of Customer Service"

"Everybody needs beauty as well as bread...the Yosemite is the grandest special temple of nature I was ever permitted to enter"
~ By John Muir ~
~Brief introduction about us~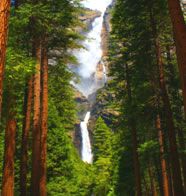 Yosemite Private Tours LLC is a pioneer and the only tour operator to offer daily private custom tours to the Yosemite National Park from San Francisco. We are a local, innovative and a very reliable tour operator offering our clients the highest standard of customer service! As a certified, reliable, licensed and innovative Tour Operator, we are focused on providing exclusive adventures and daily private custom tours "Out of the box", to the Yosemite offering our clients the most extraordinary and rich travel experience possible. We also offer vacation and eco-friendly travel packages not only to the Yosemite National Park but also to Mammoth Lakes area, Eastern Sierra Nevada parks, and attractions, Lake Tahoe, Death Valley and to Las Vegas. Let us handle your travel needs and you will not be disappointed! Our goal is to meet and exceed your expectations because we are unconditionally committed to excellence!
Our Daily Tours and Adventures to the Yosemite National Park
and Eastern Sierra Nevada Wonders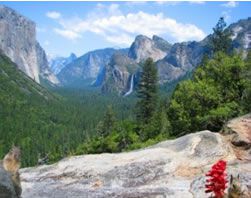 Our Yosemite one day adventure will exceed your expectations! You will hike with our tour guide and marvel at the Yosemite Giant Sequoias, capture breathtaking natural wonders including alpine meadows and lakes, spectacular waterfalls, rivers, canyons, hanging valleys, towering granite cliffs and domes like the famous Half Dome, Tunnel View, Cathedral Rocks, the Three Brothers, El Capitan, the Elephant Rock, Sentinel Rock, Cathedral Spires and also picture the Yosemite Valley floor natural wonders, wildlife and much more. Our one day private and semi-private tours last 12 to 14 hours all included: Tax, park entrance fees, overtime, a dedicated tour guide-driver in a deluxe 4x4 SUV or luxury van (based on your choice of vehicle and the size of your group). Learn more …


Why choosing a Yosemite two day tour? The Yosemite one day tour requires about 5 hour driving each way from and back to San Francisco. In other words, visitors will have a short amount of time to enjoy the Yosemite National Park natural wonders. In addition, the Yosemite one day tour is limited to the Yosemite Valley which represents 1% only of the Yosemite National Park! Our Yosemite Two-day Adventure on the other hand, covers most of the Yosemite famous and hidden natural wonders including the Yosemite Valley popular and hidden waterfalls (unavailable on the one day tour), Mariposa Grove of Giant Sequoias, and the stunning and spectacular Glacier Point (also unavailable on the one day tour). You will also explore beautiful off the beaten path sights, attractions, lakes and gold mining towns. Our Yosemite two day tour is daily available and all year round by 4X4 SUVs and luxury panoramic vans. Click here to learn more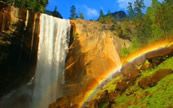 The Yosemite National is almost equal to Delaware and Rhode Island states combined! In other words, a three day custom trip is a must as the one and two day tours do not cover all the Yosemite natural wonders! This genuine three day custom green adventure is the ultimate escapade and gateway to experience the Yosemite wilderness and hidden natural wonders in-depth. The beauty of the Yosemite wilderness is stunning, priceless and will exceed your expectations. Learn more ...


Visiting the Yosemite National Park in winter can be a revelation thanks to the unparalleled beauty and majesty of the Yosemite National Park wonders, covered with snow in winter. The Yosemite is serene, picturesque and primitive in winter. Only few nature lovers and photographers venture and try to make it to the Yosemite in winter, to capture its dramatic landscape and beautiful sceneries. Join our passionate tour guides to capture the fantastic and scenic views of the Yosemite wilderness in winter. We provide 4X4 SUV tours in winter allowing our customers access to the Yosemite high country, Yosemite Valley and also to the Giant Sequoias where other ground transportation can't go! Our winter custom adventures are daily available in winter Learn more...


As an innovative private tour operator, Yosemite Private Tours has created this exciting and new green adventure "out of the box" for nature lovers and photographers. This combo and custom tour is exclusive to us and available in summer only due to the closure of these alpine wonders and parks, situated on high elevation, and therefore subject to heavy snow.
This is the ultimate eco-friendly outdoor vacation package and the only gateway to California best kept secret wilderness and natural wonders. This breathtaking and green adventure lasts four days and three nights leaving and returning to San Francisco. We also customize our tours to pick up our customers anywhere between the Yosemite and San Francisco Bay Area.


You will first travel to the Yosemite national park to visit the Giant Sequoias, Glacier Point, the Yosemite Valley wonders including hidden waterfalls, towering cliffs, hanging valleys, and massive granite domes like Half Dome, El Capitan and much more. You will overnight in the Yosemite national park and then travel to the high country on the scenic back roads to marvel at the picturesque Tuolumne meadows and high country natural wonders, the beautiful Tenaya Lake, Tioga Lake and Tioga Pass, situated at almost 10.000 ft high. You will also visit hidden waterfalls, lakes and scenic overlooks offering sweeping panoramic views over the Sierra Mountains. A guided walking tour will take you to Mono Lake and its mysterious "Tuffas", considered as one of the oldest lakes in the world. You will enjoy a guided tour to the splendid June Lakes and then overnight in Mammoth Lakes. On the third day, you will experience the most striking geology in California as you hike to Devils Postpile and the surrounding and amazing geological formations in Mammoth Lakes area. You will also discover beautiful off the beaten bath hot springs where you can relax in their thermal and healthy waters. An exciting discovery hike will also take you to picturesque meadows to capture the unique beauty of Rainbow Falls and a side trip will also take you to Bodie; the Wild West most authentic ghost town in California. Learn more...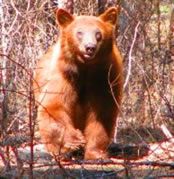 Looking for an exciting outdoors vacation package away from the conventional sights and tours? You came to the right place! We have created this new custom and exclusive green adventure "out of the box" for all nature lovers and photographers to discover the splendors and unspoiled wilderness of the Sierra Nevada and Death Valley. This private and custom adventure is a "therapeutic tour" for nature lovers who are willing to take the time to enjoy nature in–depth! Join us now and embark on this green escapade to explore the best kept secret natural wonders of the Sierra Nevada and outlying areas. You will capture the unique beauty of the lowest point in North America called Death Valley and its striking geology but also the highest peak in the US (after Mount McKinley) called Mount Whitney, you will visit the Ancient Bristlecone Pine Forest , the highest natural park in California situated above 11000 ft high where you will marvel at the oldest trees in the world! These ancient trees range between 4000 and 6000 years old! You will hike to the giant Sequoias, the largest trees on earth, travel to the Yosemite Valley and Glacier Point; the best alpine overlook in the Yosemite , hike to hidden waterfalls including Rainbow and Vernal Falls, visit the authentic Ghost Town of Bodie, travel through picturesque meadows and marvel at breathtaking Alpine overlooks and Lakes including Tenaya Lake, Tioga Lake, Ellery Lake, Mono Lake, June Lakes loop, Mammoth Lakes, Convict Lake, Twin Lakes and Lake Crowley. You will also hike to Devil Postpile, one of the most tricking geological formation in California and then walk to hidden natural hot springs where you will be able to relax in thermal waters, visit the little laid back towns of Bishop and Lone Pine or take a guided tour to the famous movies museum.
All taxes, fees, accommodation, parks and attractions admission fees are included, guided tours and ground transportation by luxury 4X4 SUVs and or luxury panoramic vans are also included. Please note that this custom adventure is seasonal and available in summer only due to the closure of the Tioga and Sonora passes, the only access to the Eastern Sierra Nevada from Yosemite National Park and San Francisco Bay Area. Learn more…
Yosemite National Park Four Seasons Photos Slideshow-A must see!