The Ultimate Getaway to Yosemite Wilderness and Natural Wonders
"Everybody needs beauty as well as bread….the Yosemite is the grandest special temple of nature I was ever permitted to enter!"
~ John Muir~
Adventure Highlights
3-day private guided tour to Yosemite in a luxury 4x4 SUV
100% customizable and personalized private tours
Highly rated expert tour guides who are more than just drivers
Free to choose your own accommodation
See hidden waterfalls and stunning sights most visitors miss out on
Visit the heart of California Gold Country and hidden treasures
Explore Sierra Nevada alpine lakes and picturesque meadows
Visit Yosemite Valley waterfalls, visitor center, rivers and much more
See Half Dome, El Capitan, Sentinel Rock and Cathedral Rocks
Travel to the high-country and visit Glacier Point
Hike to the oldest grove of giant sequoias in Yosemite and much more
Highlights Description Prices BOOK THIS TOUR
Tour Description
Yosemite National Park is the crown jewel of California and one of the top 10 must-see National Parks in the world. The 750,000 acres of soaring cliffs, cascading waterfalls, and lush meadows make Yosemite one of the world's natural wonders – a park larger than the states of Rhode Island and Delaware combined. Yosemite National Park is a very popular destination for vacation where geologists, biologists, nature lovers, photographers, hikers, rock climbers and travelers from all over the world meet.
Our experienced tour guides are highly rated on Trip Advisor and Yelp, having earned their high rating thanks to their expert knowledge and unique ability to customize and personalize each single tour they conduct. They will exceed your expectations too!
Day 1: Choose where to go and start the adventure your way
Regardless when and where your journey to Yosemite starts, your personal tour guide-driver may start or end your private 3-day adventure with a side trip to one of the ancient groves of giant sequoias in Yosemite National Park. In case any of these groves of ancient sequoias are closed, or subject to restoration, we will adjust the tour itinerary to find an appropriate grove of sequoias, away from the tourist routes. One of these groves is called Mariposa located at the southern end of Yosemite National Park. Mariposa grove is the largest forest of ancient sequoias where some trees are over 2,500-year-old.
Since your private tour is customizable, you can walk as much or as little as you want. Your personal guide will be on hand at all times to assist. For customers with mobility issues, there are hidden forests of sequoias outside of Yosemite National Park. Your tour guide will be more than happy to drive you there at no extra charge. But you may have less time to spend in the Yosemite, as these hidden forest are located 100 miles away from the Yosemite Valley. In such a case we recommend our 4 or 5-day adventure instead.
For hikers we have amazing hiking trails, conducted by expert hiking tour guides which can be assigned to your tour. They will hike with you and guide you throughout the time in the national park.
Day 2: Explore the Yosemite Valley natural wonders in-depth.
The second day will be dedicated to visit the Yosemite Valley and its famous sights. This includes the Yosemite Valley Visitor Center and museum, short hikes to Yosemite waterfalls, Bridalveil fall, Tunnel View overlook, El Capitan, Merced River and banks, Half Dome, Cathedral Rocks, the Three Brothers and much more. You may enjoy your meal as a picnic lunch by the Yosemite falls, the highest waterfall in the continental United States, or choose one of the restaurants in Yosemite Valley including the famous restaurant at the iconic Ahwahnee resort.
After or before lunch, you will have a number of choices regarding walking, hiking swimming or simply sightseeing the valley floor wonders by luxury 4x4 SUV without hiking or walking.
Hikers may request their tour guides to assist them on the following trails:
Bridalveil Fall loop:
this is a 25 minute, smooth and easy, round trip hike to a picturesque waterfall. Note the trial can be slippery and wet in spring and icy in winter. It is famous for the mist that wafts off the waterfalls when the breeze and wind blow, forming a rainbow at the base of the falls in spring.
The Yosemite Valley main Visitor Center and Museum:
It is the largest Visitor Center in Yosemite National Park and located in the heart of the valley floor next to Ansel Adams gallery. This visitor center is a showcase of geology and history of the Yosemite including an exhibit on the first inhabitants of Yosemite called 'the Ahwahneeche'. Rangers or volunteers are on hand to answer any questions you may have regarding these exhibits.
Lower Yosemite Falls:
This 1 mile/1.6 km loop takes about 35 minutes round trip from the Yosemite Lodge by the falls to the Yosemite lower fall. This short and fair walk (but icy in winter) rewards visitors with spectacular views of the three Yosemite falls in one spot; the upper fall, the middle fall and the lower fall. (This waterfall is often dry from late July through November).
Mirror Lake Loop:
this is a family-oriented hike and fairly easy. You can either choose the 5-mile or the 2-mile loop. The lake has little water much of the year, but in spring and early summer, it can grow in size. When calm, the lake offers beautiful reflections of surrounding rocks and cliffs in the water. This can be a good location to spot wildlife but above all a must-do for photographers.
Vernal and Nevada Falls
: This is the most scenic hiking trail in Yosemite but can be challenging. This hiking trail will take you to the base of Vernal Falls, a 317 feet (97 m) waterfall located on upper Merced River, just downstream of Nevada fall. The waterfall runs all year long, although by the end of summer it is substantially reduced in volume and can split into multiple strands, rather than a single curtain of water. Your tour guide will start this 1.6 miles (2.6 km round-trip) hike from and back to Happy Isles, down in the valley floor. The trail climbs up and takes about an hour before you get to a wooden bridge where you can picture Vernal Fall from half mile away from the waterfalls. As the Mist Trail and the John Muir Trail diverge, follow your tour guide on the Mist Trail up on a steep granite stairway of almost 600 steps (if you decide to go all the way to the top). Prepare for slippery footing and a tremendous amount of waterfall spray in spring and early summer where a magnificent rainbow can often be seen at the base of Vernal Falls. This portion of the trail is closed in winter due to risk of snow and falling rocks.
Feel free to visit our 'Yosemite travel guide' page to read more about the Yosemite hiking trails and all other activities available in Yosemite National Park including horseback riding, skiing, camping, family vacation travel packages, river rafting, canoeing or kayaking, depending on your priorities, expectations and choice.
After such an exciting day, your tour guide will drive you back to your hotel, but you may also ask the tour guide to take you to a viewpoint to enjoy the sunset in the Yosemite Valley, or in high-country, if the tour started late.
Day 3: A thrilling adventure to the stunning high-country including Tuolumne Meadows and Glacier Point
Glacier Point:
After breakfast, your tour guide will drive you all the way up to Glacier Point. This spectacular and breathtaking mountain stands at an elevation of 7,214 ft. offering stupendous and sweeping views. Glacier Point is iconic and famous – the site where President Roosevelt and John Muir met in 1903. Later, Ansel Adams immortalized Glacier Point in many famous photographs.
Hikers can add an optional side trip to one of the following hiking trails:
Sentinel Dome Hiking Trail:
This 2.2 miles (3.5 km) round trip, is an exciting loop leading to Sentinel Dome, a magnificent rock towering at 8,100 feet (2,470 meters) high and offering 360-degree-panorama overlooking all the Yosemite Valley and outlying area. You will can also picture the famous fallen Jeffrey pine tree that became an icon for photographers.
Tuolumne Meadows:
Your tour guide will also drive to the real high-country to a higher elevation away from the crowd to visit stunning alpine vistas including Tuolumne Meadows wonders (closed from October to June). Tuolumne Meadows is home to gorgeous Alpine Lakes such as Tenaya Lake, rivers including the Tuolumne River, waterfalls and impressive granite domes including Cathedral Range, Lembert Dome and Mount Dana where the best rock climbers meet. This scenic road to the high-country will offer endless photo opportunities and will exceed your expectations!
You may also visit Hetch Hetchy Valley, a reservoir in Yosemite National Park located on the Tuolumne River. John Muir called this picturesque valley as the 'Second Yosemite Valley'. In Hetch Hetchy Valley, you can admire handsome waterfalls and the impressive O'Shaughnessy Dam which was founded in 1913 to supply San Francisco Bay Area with water.
Visit iconic old gold mining towns including Mariposa or Jamestown in Sonora:
As soon as you get to Jamestown, you will appreciate this laid back atmosphere typical of such traditional western gold mining town. After the discovery of Gold in Coloma in 1848, miners quickly came to Jamestown Sonora County to dig for gold along Woods Creek. Today, you can experience how to dig for gold along this Creek as optional tours are offered there for extra fees. The Gold Country is a good alternative side trip when other sights and groves are closed in Yosemite.
The Grizzly Giant Sequoia Loop
:
This 1 to 2-hour round trip loop, is a 2.2 miles (3.5 km) hike from the parking lot within Mariposa grove. After 50 minutes hiking, you will be rewarded by the stunning discovery of the famous California Tunnel tree and the majestic 2,700-year-old Grizzly Giant tree. The elevation is about 5,622 feet (1,708 meters) and the difficulty has been rated by our tour guides as 3 out of 10, which makes it accessible to most visitors who can walk or hike. This popular hike is moderate and takes about one to two hours, but climbs up steadily at the end. Please wear hiking shoes and bring a bottle of water per person. For customers who are subject to elevation and motions sickness, ensure you ask your doctor to provide you with the required medication.
Highlights -
Stunning giant sequoias including the Fallen Monarch; a massive fallen sequoia. The Bachelor and three Graces are amazing redwoods that have been standing in the middle of nowhere for hundreds and thousands of years. The Grizzly Giant, a 2,700-year-old and massive Sequoia which is the highlight of this hike. The tree is more than 30 feet (9 meters) in diameter at the base, as large as a house standing atop of the hill and has survived fire, wind and snow storms.
Next, you will marvel at the amazing California Tunnel Tree, the only living sequoia in Yosemite with a man-made tunnel where visitors can walk through it, puzzled and astonished how this old sequoia is still standing despite the large hole that has been gouged through this ancient tree. The tunnel was carved back in 1895 after the gold rush to allow stagecoaches to drive through the tree to promote tourism and generate income for the unlucky gold miners. John Muir called the sequoias 'the Queen of all conifers on Earth.'
Tour Prices
By 4X4 SUV
This SUV tour is totally private and the price is per person.
The Price is per person, You can either book your own hotel or choose the option "accommo
dation included"
Private 3 day SUV Tour-without accommo
dation
Private 3 day SUV Tour -accommo
dation included
1 person
$3,198.00
$3,598.00
2 persons
$1,599.00
$1,799.00
3 persons
$1,389.00
$1,629.00
4 persons
$1,129.00
$1,339.00
5 persons
$999.00
$1,209.00
6 persons
$878.00
$1,059.00
7 persons
$749.00
$929.00
---
By Luxury VAN
This VAN tour is totally private and not available for public or individual reservations. The price is per party and not per person.
Tour Prices per party not per person Tax & Entrance Fees Choose with or without Hotel accommo
dation
Private 3-day Van Tour tax, entrance fees without hotel accommo
dation –Book your favorite hotel
Private 3-day Van Tour. Tax, entrance fees & hotel accommo
dation included ***Hotel based on double occupancy
1 - 5 persons
$5,999.00
$7,199.00
6 - 7 persons
$6,599.00
$7,899.00
8 - 10 persons
$7,599.00
$8,799.00
11 - 12 persons
$7,999.00
$9,199.00
13 - 14 persons
$8,499.00
$9,599.00
Included:
Tax, pick-up and drop off in San Francisco downtown or Fisherman' Wharf, a private 3-day guided tour, Yosemite National Park entrance fees (up to $125 included in the tour price), and hotel accommodation, if applicable.
Not included:
The price does not include meals, driver's gratuity, overtime, and optional activities or features.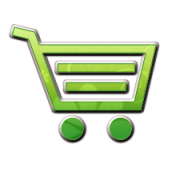 BOOK THIS TOUR